Corrugated Packaging Boxes
We produce customized corrugated packaging boxes as per the customer needs. Our strong backward-integration increase supply chain in terms of prompt availability of raw materials and finished products. Our wide range of Packaging Boxes includes Two Piece Boxes, Corrugated Board Trays, Pizza Boxes, Interlock Pattern Cartons, Regular Slotted Container, Fully-Overlap slotted Container, Half-Slotted Container and Overlap Slotted Carton. These are made using quality craft paper and are offered in different sizes to our clients as per their application needs.
•Two Piece Boxes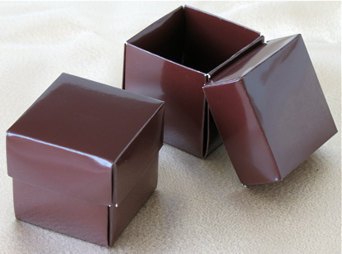 These are made by utilizing one piece of card board and are widely used for gift packaging or similar applications. The upper part of the box is smaller than the base part and it is used as the lid to the main box. Our range is offered in various specifications and can be custom designed as per the needs of the clients.
•Corrugated Board Trays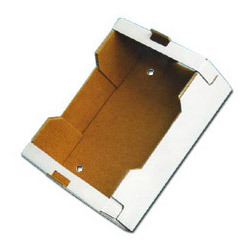 The Corrugated Board Tray offered by us is manufactured using quality paperboard with the help of in line 3/5 ply corrugated board making plant. These are known for their stiffness and workability features and are offered in various dimensions to our clients. Our range is ideal for a wide range of products to safeguard these against any damage while packaged and moved from one place to another.
•Interlock Pattern Cartons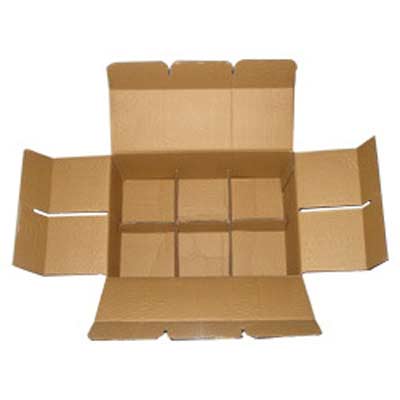 Interlock patter cartoons are basically made for final packaged products and shield on one side only. Majorly these used in keeping and protecting electronic products, jwellary boxes, gift box and similer applications. Also widely used for packaging and supply of various products. These cartons are durable and non-toxic in nature and are offered in various sizes & specifications to our clients.
•Regular Slotted Container (RSC)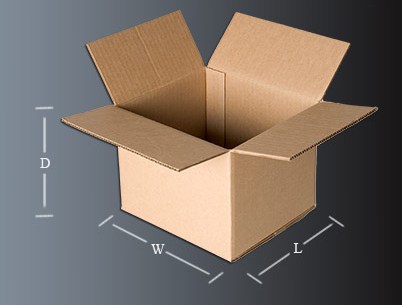 The regular slotted containers type corrugated box is the most demanded shipping container. All flaps are of same length. The outer flaps meet at the center of the box, the inner flaps meets only on a square carton. The most economical corrugated packaging solution is provided in different custom sizes and design.
•Fully-Overlap slotted Container (FOL)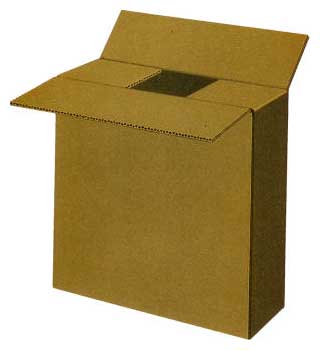 Fully-Overlap Slotted Container is corrugated box with all flaps are of the same depth and their depth equals the width of the box when closed. The outer flap comes over/cover the opposite flap for a complete overlap. This style provides additional cushioning and protection against rough handling. Full overlap slotted carton is available in custom, size and designs.
•Half-Slotted Container (HSC)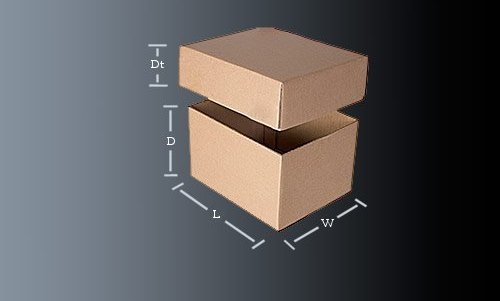 Single half slotted container-(HSC) is a one side of flaps only. This type of corrugated box is mainly used for batteries, washing machines, refrigerators etc. Half slotted container corrugated box is available in different custom sizes and designs. We also supply full telescopic half slotted (FTHS) by which is two HSC'S of equal depth (generally used in fruits packaging).
•Overlap Slotted Carton (OSC)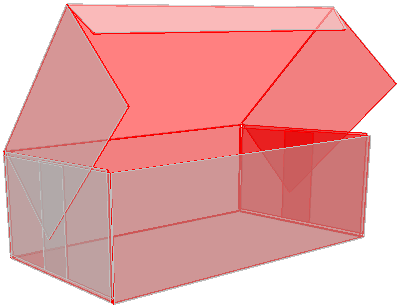 We offer overlap slotted containers all flaps are the same depth, and the outer flaps overlap by one inch or more. This type is useful when the box length is much greater than the width resulting in the large gap between the inner flaps. The overlap provides additional puncture protection over this gap. Overlap Slotted Carton (OSC) is available in different sizes and designs decided by customer.