Understanding - Corrugated Boxes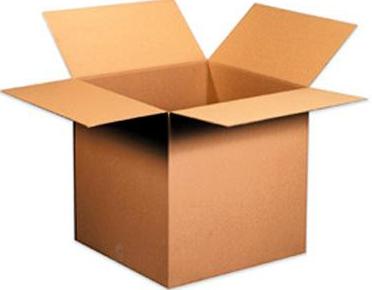 "Why Corrugated Boxes?"
A perfect box for your belongings and material
A perfect package to protect your materials
A perfect carton to carry easily and safely
A perfect guard of your important product
A perfect shield of your essentials
A perfect shield of your essentials
Just think if you are moving in your new home and you want to make sure your all luggage, crockery, books, TV / Freeze etc. are not properly packed up or box-up. You have to box-up and tigten the package so properly to assure that all the things move properly and safely.
"What Are Corrugated Boxes?"
Corrugated boxes are shaped into alternating parallel grooves and ridges with a such manner of grooved paperboard. The corrugated board comes in many different scales of breadth. This is important because it relates to the amount of weight the corrugated board can hold up without breaking or any folds and acts as air cushion that makes the material.
"What Is Corrugated Paperboard?"
Corrugated paperboard is heavyweight sheets of paper better known as container boards. The container boards consist of liner board ( puncture resistant paper ) and medium ( fluted paper ). The majority of liner board is created with softwoods. Softwoods contain the best fibers, and make the strongest paperboard. The fluted corrugating paper helps the liner board stay in place.
"Why Use Corrugated Boxes?"
Strength: Weather you are packing personal valuables or shipping products across the globe, You want to make sure that what's inside the box stays inside the box. Corrugated Boxes will give you that peace of mind. Corrugated Boxes provide a structural strength, firmness for stacking, and secure closers when needed for security. They withstand top and side pressure; are crush resistant; and pass burst strength tests.
Convenience: For your convenience, Corrugated Boxes range in size. This makes it possible for corrugated boxes to hold many products, from miniature to the very large. Corrugated boxes are lightweight and can be broken down for easy transport. Printing can be applied to the boxes' surface and is reasonably inexpensive. Corrugated Boxes help protect your products or personal valuables from outside forces and rapid temperature changes.
Environmental Impact: Did you know that Corrugated Boxes are made from a renewable resource? Corrugated Research shows that in 1995 over 60% of corrugated containers were recycled. In 2004, almost 80% of corrugated containers were recycled.